Noise Assessment: Scope of Service
6th December 2021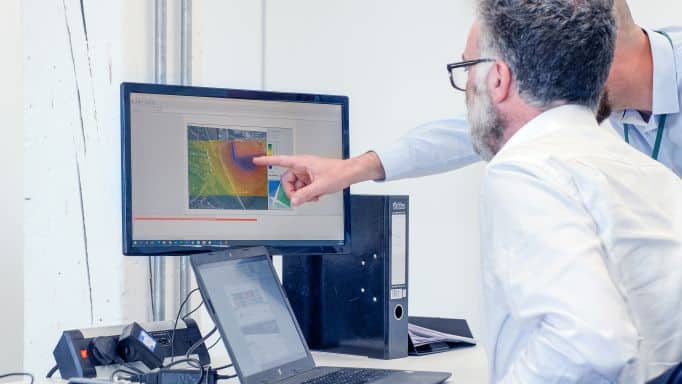 What is a
Noise Assessment

?

A Noise Assessment will determine whether any prevailing noise sources could be affecting your site or whether any adverse noise sources could be introduced, and if those noise sources could have an adverse impact on future site users, or off-site noise sensitive receptors.

If the Noise Assessment finds that the impact from identified sources is unacceptable due to exceedances in noise levels which could cause a nuisance, mitigation measures may need to be incorporated to the development.
Why is a
Noise Assessment

needed for this site?

The National Planning Policy Framework (NPPF) includes the following statements relating specifically to noise and the requirement to take it into account in the planning process:

Section 16, paragraph 180 of NPPF states:
(a) mitigate and reduce to a minimum potential adverse impact resulting from noise from new development – and avoid noise giving rise to significant adverse impacts on health and the quality of life.
(a) identify and protect tranquil areas which have remained relatively undisturbed by noise and are prized for their recreational and amenity value for this reason.
The NPPF does not provide absolute limits on noise that are acceptable or unacceptable in a given situation. It does, however, set out the "need to ensure that developments do not give rise to significant adverse impacts on health and the quality of life".
If potential noise sources such as road traffic, railway lines, general footfall or other noise generating activities, including mechanical plant, generators etc. could affect the site, then a Noise Assessment should be undertaken.
It should also be noted that the operations of existing businesses are also protected, with reference to ensuring new developments do not have an adverse effect on their operations.
Comprehensive guidance on noise and planning can be found at the gov.uk website which provides even more advice on how planning can manage potential noise impacts in new development.
The British Standards contains detailed criteria that sets out what is expected in a Noise Assessment depending on the noise sources and development scenario(s).
The following standards which may apply to your site could include:
BS8233:2014 Guidance on sound insulation and noise reduction for buildings
BS4142:2014 Methods for rating and assessing industrial and commercial sound
The development scenario(s) which your site falls into would have already been identified as part of our initial site review as part of preparing your proposal, as well as the likely noise sources within the vicinity of the site. The potential noise sources will be further assessed as part of the site visit and noise monitoring survey.
Scope of Works
To ensure we provide you with a compliant assessment, your Noise Assessment will be carried out in accordance with best practice and UK planning guidance including the National Planning Policy Framework (NPPF), Institute of Acoustics ProPG: Planning & Noise and the British Standards.
Our Noise Assessments are prepared by experienced consultants who are committed to providing you with technically robust reports that are tailored to meet your needs.
The scope of your Noise Assessment will include:
Undertake an unmanned (automated) or manned noise measurement survey over a daytime and night-time period to assess existing background noise levels. Including the measurement of LA90, LA10, LAMAX and LAeq all within 1/1 octaves.
Review relevant legislation and national, regional, and local planning policies associated with the site, its proposed end-use and location.
Review of any existing information and reports relating to the site and surrounding area, including any available plans, existing layouts and elevation drawings and aerial photographs.
Assess the noise impact criteria, based upon the local authority's requirements and current industry standards, such as BS 4142:2014.
Undertake calculations and (model impacts using SoundPLAN, if required) to predict noise emissions from the identified noise sources.
Provide preliminary advice on how an acoustic mitigation strategy could be incorporated into the development such as uprated glazing specification, acoustic trickle vents, MVHR or acoustic barriers (if required).
Preparation of a technically robust noise assessment report ready for submission to either the local planning authority to support your planning application, discharge condition or provide information to an interested stakeholder.
The report will determine whether site is at risk from adverse noise impacts and give actionable recommendations that so that the impacts from noise can be reduced to acceptable level.
Information we need from you
We would need to have the following items covered before we can get started on the Noise Assessment:
Clear red line boundary plan and full postal address (or nearby).
Proposed development layout, showing any external areas and ground floor uses. Ideally final and in PDF and DWG (CAD format).
Any pertinent correspondence from local planning authority, planning conditions, specific requirements/ concerns.
Contact details to arrange deployment of the unmanned or manned noise measurement survey.
Information on any health and safety issues which may pose a risk to our staff and cause delay (such as asbestos, structurally unsafe areas, trespassers, security issues etc.).
A safe location for the noise monitoring survey equipment to be left if unmanned for up to 4 days, and/or it is a safe place to be at night if manned survey (i.e. no extra person or security needed at extra charge).
Any special requirements (i.e. access restrictions, keys, door codes, preferred dialogue with site occupants if sensitive situation etc.).
Additional information which could be helpful, but not essential for a Noise Assessment and would be confirmed on instruction:
Traffic data from transport consultants if modelling noise impacts using SoundPLAN.
Any local knowledge i.e. issues relating to noise nuisance, plant switching on/off.
Site topographical survey in PDF and CAD format.
How long does a
Noise Assessment

take to prepare?

We will aim to provide a report within three to four weeks of having all the information we need from you. It is important that we have all the information listed above covered before we can start the assessment.

Our timescales are dependent on the availability of information from other third party stakeholders, other advisors, safe access and weather conditions* to undertake the noise measurement survey, please ensure you have allowed some flexibility for this in your programme.

*Please note that the performance of the noise measurement survey is weather dependant and should only be conducted when a settled period (>24-48hrs) has been forecast with no rain or wind (>5mph).
Our Promise
Our consultants are available to guide you through the complex process of undertaking a Noise Assessment, so you can get your site approved and built.
We will strive to keep things as simple and jargon free as possible, so please feel free to contact the person who sent your proposal with any clarifying questions.
We are members of CHAS; a SSIP approved Health and Safety scheme.
Our team are ready to get started.
Posted by Matt Dean on 06/12/2021