Former Petrol Filling Station, Kent
27th May 2021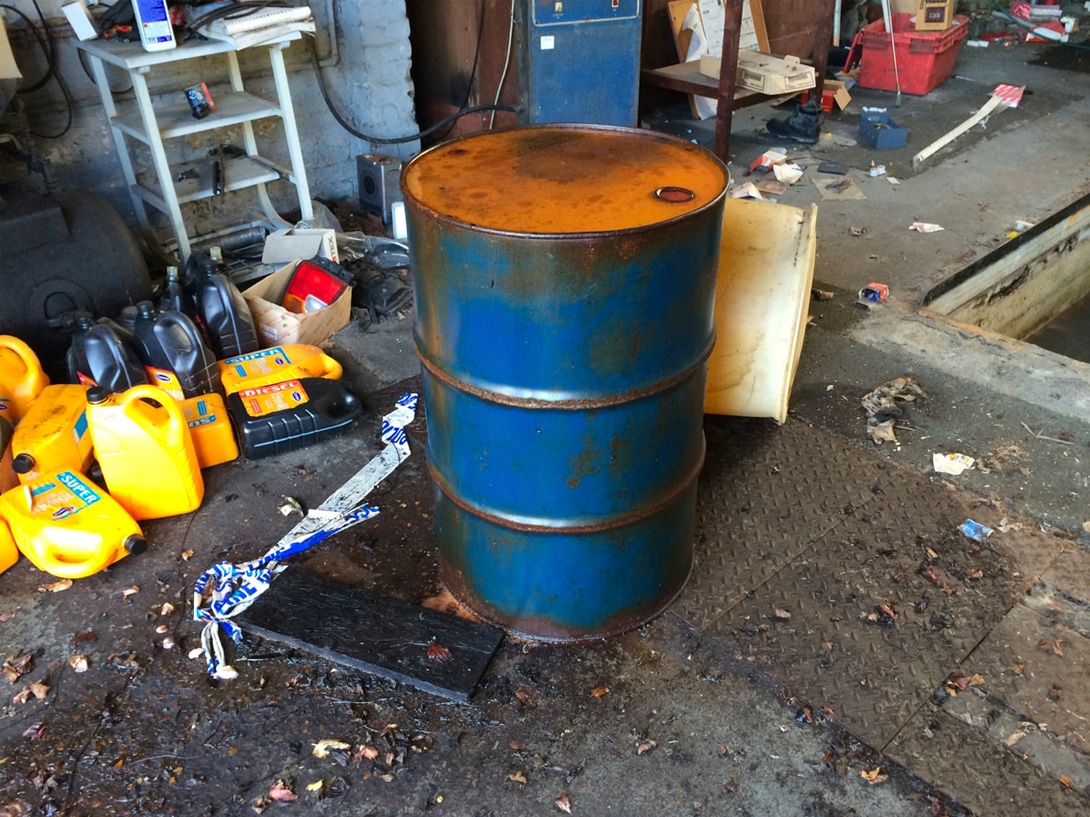 A former petrol filling station and vehicle servicing garage site in Kent is in the process of being redeveloped into a residential use. Lustre Consulting was initially appointed to carry out a Phase 1 Desk Study in support of a planning application. This was followed by a Phase 2 Site Investigation including a Geotechnical Investigation.
The site historically comprised a servicing and repair garage including a small petrol filling station dating back to pre-1960. The walkover identified the remains of the garage including several underground fuel storage tanks. The Phase 1 Desk Study concluded that the former use comprised a potentially significant contaminative land use and that further intrusive investigation was required.
The subsequent combined Phase 2 Site Investigation and Geotechnical Investigation comprised a combination of windowless sampling and trial pitting. The investigation was designed to target the underground tanks and other identified potential sources of contamination, provide geotechnical information and gain a good coverage across the site.
The shallow soils were found to be generally uncontaminated with the exception of a localised areas of buried waste. Lustre Consulting consequently recommended the removal of the underground fuel tanks and replacement of the buried waste with a Clean Cover System. All stages of the works undertaken to date have been successfully approved by the local Contaminated Land Officer. Lustre Consulting look forward to continuing to work with the developer as the development progresses.