Phase 1 Desk Study: Scope of Service
11th October 2022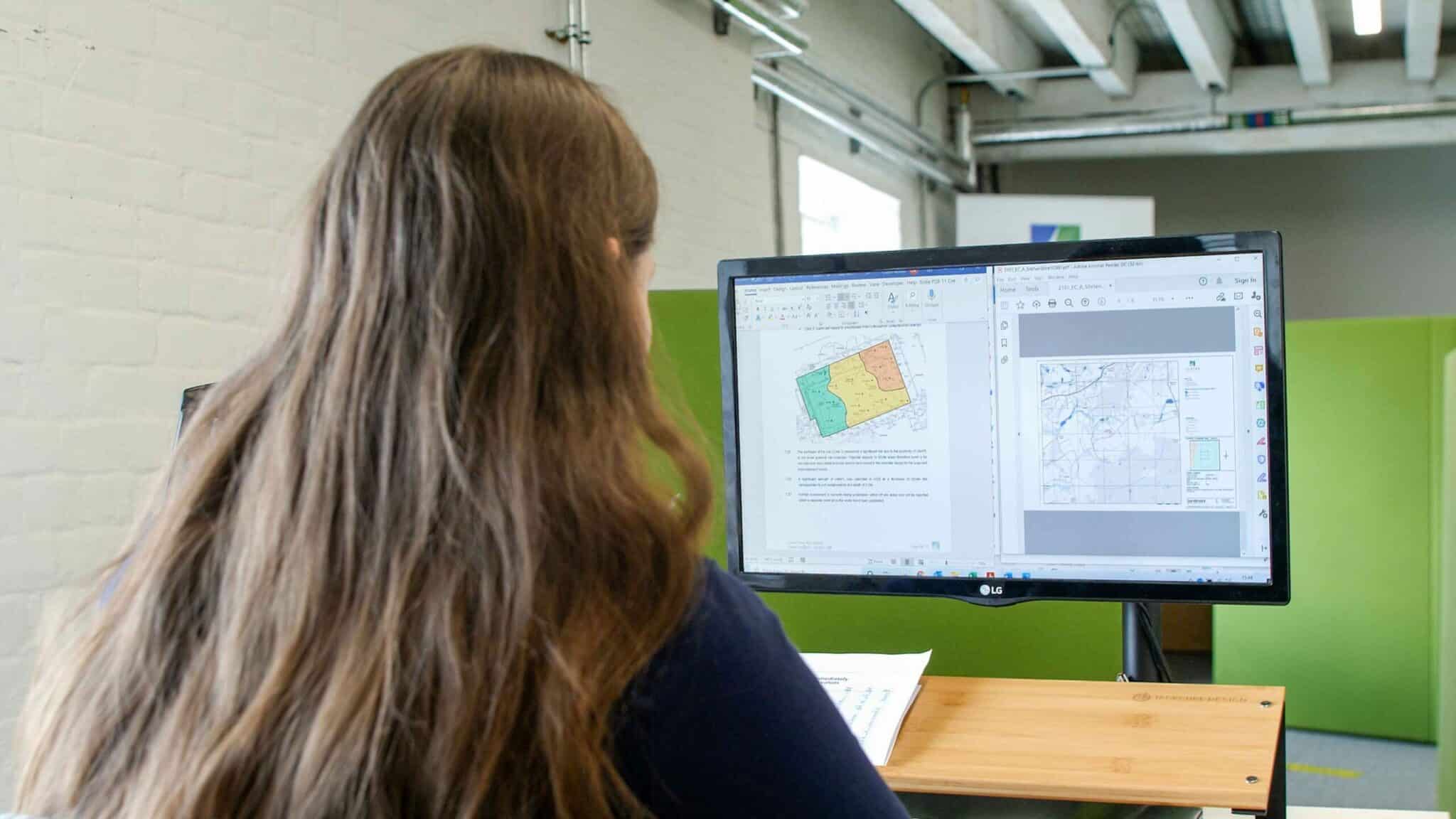 What is a
Phase 1 Desk Study

?

A Phase 1 Desk will determine if contamination could be present at your site, and importantly, if that contamination poses a risk to future site users or the environment.
Why is a
Phase 1 Desk Study

needed for this site?

If the Desk Study finds that the level of risk is unacceptable, you may need to further investigate with a Phase 2 Site Investigation and possibly undertake remediation (Phase 3 Remediation Strategy and Phase 4 Verification).

A Phase 1 is always the first and arguably the most critical part of a phased approach to understanding and mitigating risks from land contamination before moving onto the more expensive and detailed phases of a contaminated land assessment. Getting a good understanding of the site at desk study stage is critical.

Scope of Works
To ensure we provide you with a compliant assessment, your Phase 1 Desk Study will be carried out in accordance with local planning policy, best practice and planning guidance including the government's Land Contamination Risk Management Guidance (LCRM) and British Standard 10175: 2011 + A1 2013.
Our Phase 1 Desk Studies are prepared by experienced consultants who are committed to providing you with technically robust reports that are tailored to meet your needs.
The scope of your Phase 1 Desk Study will include:
A site walkover by a consultant to assess the current condition and interview people most familiar with the site, if available.
Review of available historical Ordnance Survey maps dating back to the mid-1800s of the site and surrounding areas to identify current or former potential sources of contamination both on-site and within the immediate area.
Review of any existing information and reports relating to the site and surrounding area, including any available plans, existing layouts, onsite planning records (using planning portal) and aerial photographs.
Review of available public information and up-to-date regulatory information to identify any known pollution incidents, landfill sites and discharge consents using publically available information from a trusted third party data supplier and web-based mapping portals.
Review of published geological, hydrogeological and hydrological records to assess the environmental setting of the site and surrounding areas.
Development of a conceptual site model (CSM) and qualitative risk assessment following the source-pathway-receptor pollution linkage.
Preparation of a technically robust report ready for submission to either the local planning authority to support your planning application, discharge condition or provide information to a stakeholder.
The report will assign risk ratings to receptors and give actionable recommendations depending on the nature of the potential contamination source, pathway and sensitivity of the receptor (i.e. proposed residential housing).
This could include further investigation of any potential contamination or ways to reduce the risk. If no unacceptable risks are identified, then we would simply state no further assessment is needed, in our opinion.
Information we need from you
We would need to have the following items covered before we can get started on the Phase 1 Desk Study:
Clear red line boundary plan and full postal address (or nearby).
Proposed development layout, showing any external areas and ground floor uses. Final version would be ideal but not essential.
Contact details to arrange a site walkover and access to as much of the site as possible.
Information on any health and safety issues which may pose a risk to our staff and cause delay (such as asbestos, structurally unsafe areas, trespassers etc.).
any special requirements (i.e. access restrictions, keys, door codes, preferred dialogue with site occupants if sensitive situation etc.).
Additional information which would be very helpful, but not essential for a Phase 1 Desk Study:
Topographic survey.
Drainage, underground service and utility plans.
Any existing environmental, flood risk, drainage or geotechnical reports.
Any historical information or local knowledge i.e. flooding, tanks, odd features, both onsite and neighbouring etc.
How long does a
Phase 1 Desk Study

take to prepare?

We will aim to provide a report within two weeks of having all the information we need from you. It is important that we have all the information listed above before we can start the statement.

If our timescales are dependent on the availability of information from other third party stakeholders and advisors and safe access to undertake a site walkover, please ensure you have allowed for this in your programme.
Our Promise
Our consultants are committed to guide you through the complex process of undertaking a Phase 1 Desk Study, so you can get your site approved and built.
We are members of the Association of Geotechnical and Geoenvironmental Specialists (AGS) and CHAS; a SSIP approved Health and Safety scheme.
We are ready to get started.
Posted by Matt Dean on 25/10/2021 (last update 11/10/2021)