Congratulations on CIWEM Chartership!
4th April 2021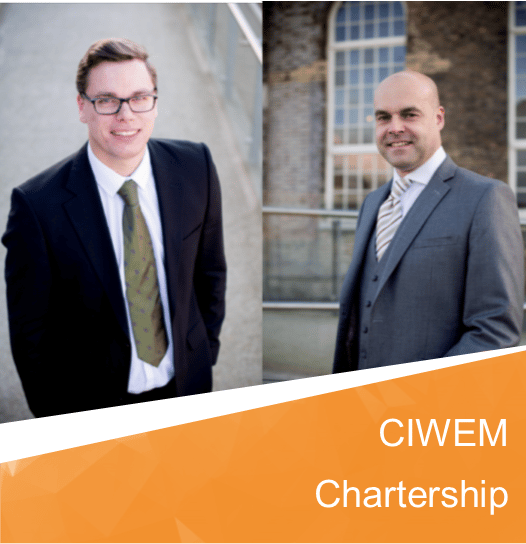 Congratulations to Matt Dean (BEng (Hons) CEng CEnv C.WEM MCIWEM) and Matthew Larkin (BSc (Hons) MSc MCIWEM C.WEM CSci) on becoming Chartered with the Chartered Institution of Water and Environmental Management (CIWEM) and affiliated professional bodies; Engineering Council (CEng/IEng/EngTech), Science Council (CSci) and Society for the Environment (CEnv). CIWEM is the only Royal Chartered professional body dedicated to the water and environment sector. CIWEM's Code of Conduct ensures that Chartered professionals are devoted to improving water and environmental management and all associated social and cultural issues.
Lustre Consulting, as a firm of Chartered professionals, is committed to working professionally and ethically, maintaining integrity throughout the lifecycle of all projects. Continued Professional Development (CPD) is a priority within the team at Lustre, and we encourage and support all employees on their career progression and journey to becoming Chartered.