Our "Time to Change" Pledge
30th March 2021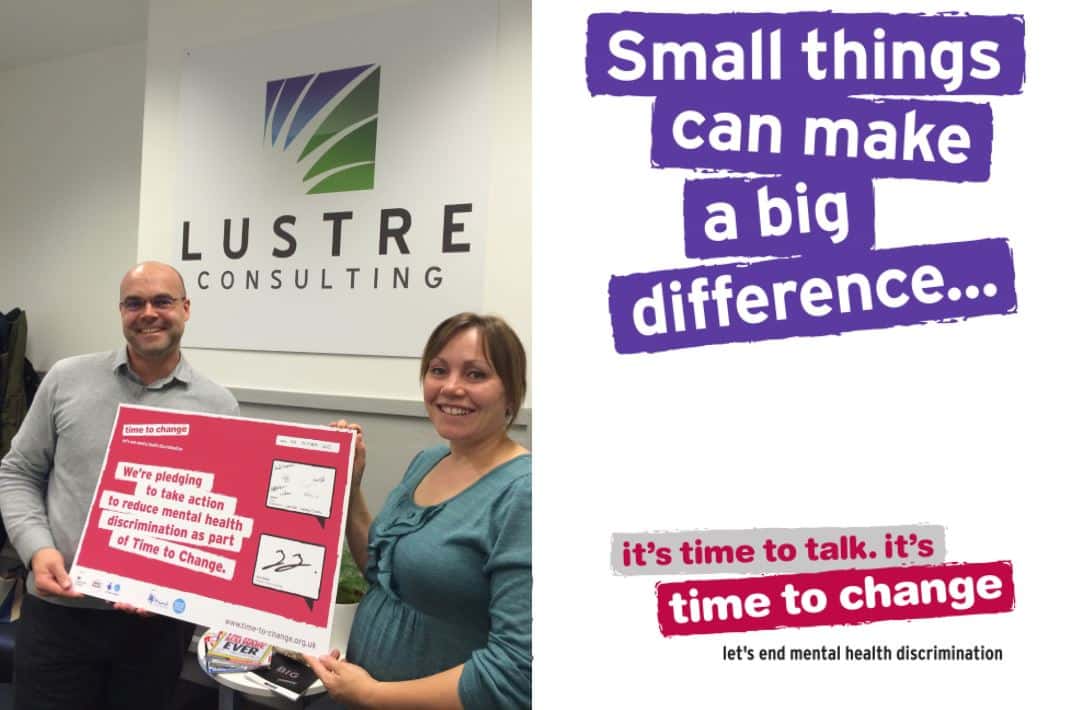 Mental health problems affect 1 in 4 people every year.​
Lustre Consulting is a small but growing business and we recognise that we are only as good as our people. So, it follows that the wellbeing of our employees is imperative.
As part of a larger wellbeing campaign that we have been initiating in 2015, mental health wellbeing is firmly on the agenda. The result from a 'Healthy Workplace' survey showed most staff had experience of mental health conditions either personally, through a close friend or family member.
Lustre directors and staff decided to sign the Time to Change Employer Pledge in October 2015 as a springboard for further action. We are now listed as one of the 345 companies (and counting) that have pledged to end mental health stigma through the "Time to Change" campaign.
Small things can make a big difference when it comes to mental health. Time to Change provide loads of resources on their website on how to start conversations.
Three easy things to remember are:
1. Don't just talk, listen! –Simply being there for someone can mean the world.
2. Show you care. –Small things make a big difference.
3. Keep in touch. –Text, call, email or meet up -whatever works for you.